Gwynne School Receives $10,000 Music Grant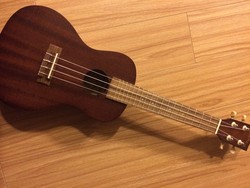 Gwynne School is one of 80 schools across Canada to receive a grant from the MusiCounts Band Aid program . Over 300 applications were sent in and out of those applications, 80 schools from across Canada were selected as recipients. MusiCounts is able to award these grants thanks to the generosity of its supporters. Gwynne School's grant was made possible by the generous support of Bernard and Carole Crotty.
Our plan for this grant is to purchase new instruments such as: ukuleles, xylophones and other percussion instruments. With these resources available we will be able to enrich our music program, by offering students a variety of ways to learn how to read music as well as a variety of instruments to learn to play.
We are extremely appreciative of this grant and are excited for the new opportunities it will bring to Gwynne School.
For more information on the Musicounts and the Band Aid Program you can visit www.musicounts.ca
Gwynne School Parent Association
For Monthly GSPA News, Hot Lunch Forms and more please check out the Parents Tab on the Gwynne School website tool bar!
Parent Council Meeting is scheduled for Tuesday, April 24, 2018 @ 6pm
GSPA is putting on a Ladies Night Out on April 27th, 2018.  Please click on the link for more information Ladies Night Out - April 27, 2018 
Gwynne School Parent Association 2018-2019 Town Bus Fees:
2018-2019 - Town Bus Application - 2018 19 Town Bus Application (1)
2018-2019 - Town Bus Fees - TOWN BUS FEES 2018 19 Updated January 2018 (1)
FundScrip On-going Fundraising Instructions - FundScrip On-going Fundraising
Here are the first three steps:
1. Go to www.fundscrip.com
2. Click on the green "Support a Group" button
3. Enter Gwynne School's Group Invitation Code: JG7R4B
Thanks in advance for your support!
Gwynne School Parent Association
Boston Pizza Fundraiser - GSPA is part of Operation Education at Wetaskiwin Boston Pizza!!!
When you or friends/family are out enjoying a meal or drink please keep your receipts and hand them into the school!
We will receive 5% of the receipts to put towards the school!
From the Office!
On behalf of the Gwynne staff I would like to thank all of the parents who attended parent teacher interviews. Your involvement in your child's school work allows us to work as an effective team, parental support is essential in our planning for student success. We have enjoyed a successful year of learning to date. We will now re-energize and begin to prepare students for an productive  year end. As always, we appreciate your support.
Darren DeMone
Fair Notice - FORM 170-1
Re: Fair Notice

The safety of our children is a top priority for us all.  We, as a school system, have been involved in intensive safety training with our community partners - the police, Mental Health and Child and Family Authority.  Together we have developed a plan for responding to all situations in which students may be posing a threat to themselves or others.
This letter is to inform you that we, as a school system, now have a policy that requires principals to complete a "risk assessment" in all cases of students making significant threats to harm themselves or others. The purpose of the assessment is to determine the level of risk the student poses, and how best to support high-risk students so that their behavior does not become hurtful or destructive. In all cases where staff know that a student has behaved in a threatening way please be assured that your principal will be taking measures to deal with the situation in a positive and proactive manner.  If your principal invites you to a meeting to discuss safety concerns about your own child, please understand that policy is being followed and that the goal is safety, not punishment.
This letter is intended to serve our community with fair notice that we, as a school community, will not accept "no response" to a serious threat or high-risk behavior.  Our goal is to respond to all high-risk situations in a professional manner that provides for a healthy and caring learning environment.
We are proud to be able to provide this level of support to our school communities and are most fortunate to have our community partners at our side.
Calendars
2017-2018 WRPS Modified School Year Calender - Gwynne -Please check out WRPS 2017-2018 School Calendar.
After School Pick-up Reminder
After school pick up for students has been changed to insure student safety (busy parking lot)
After school all students will wait at their designated areas until the bell rings. 
Students will then load busses
Or have a parent come into the school to pick up their children.
After School Pick-up Reminder - please call the office or write a note to your child's teacher whenever there is a change to your child's regular after school arrangements.  Unless officially notified bus students will be put on the bus.
Gwynne School is a Scent FREE building
Due to medical needs of students and staff Gwynne School is a SCENT FREE building.  Please respect the health and safety needs of our staff and students by refraining from strong perfumes, body sprays or deodorant while in the building.  Thanks so much!
Bell Schedule
Check out the 2017-2018 Bell Schedule!  
Division News